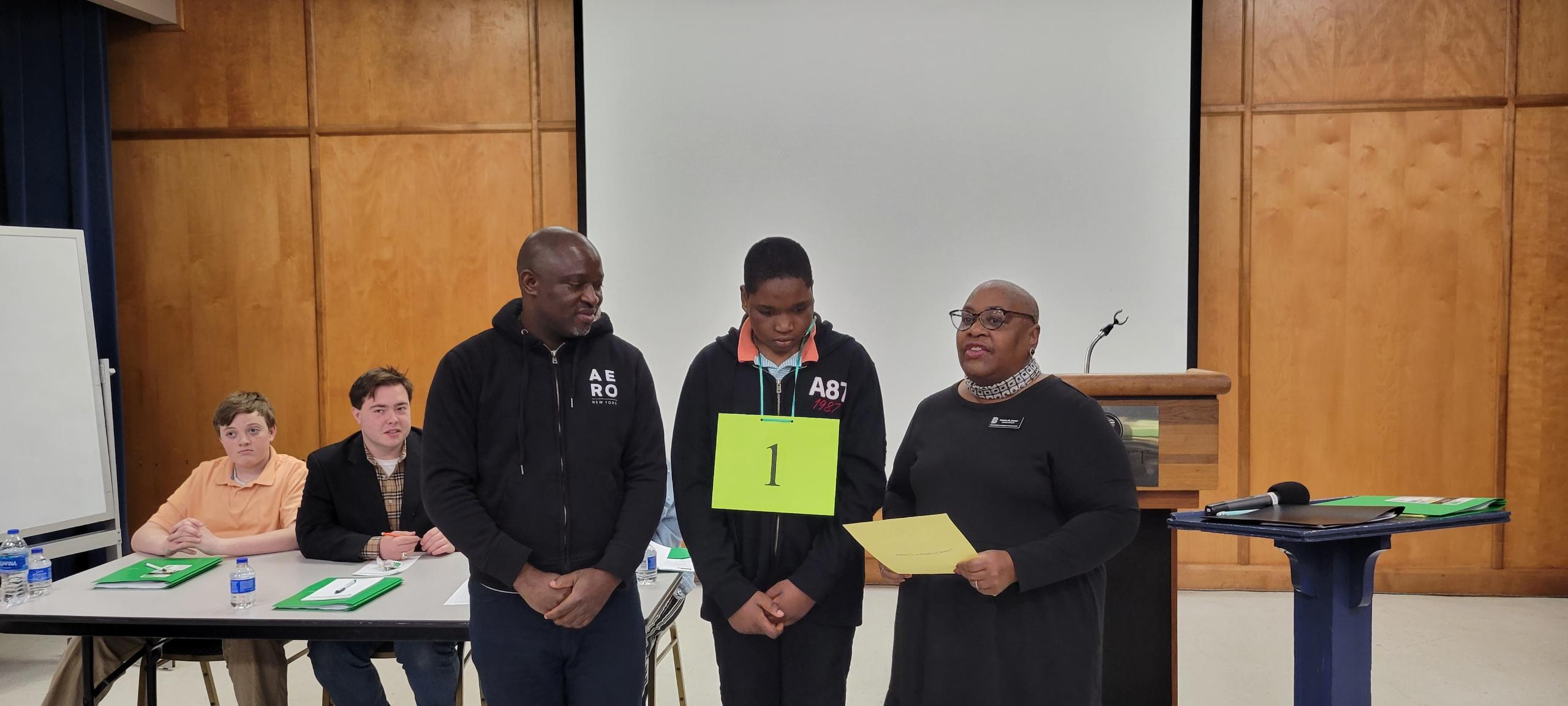 Big Brothers Big Sisters of Danville Area (BBBS of Danville Area) held the Regional Spelling Bee at Averett University, Blount Chapel, on Saturday, March 18, 2023.  Twenty-six youth from Danville Public Schools, Pittsylvania County Public Schools, and Sacred Heart Catholic School participated in the Bee.
After nine rounds, Kamsiychuwu Ezgwu, 6th grader at OT Bonner Middle School, Danville, VA emerged as the winner. The winning word was epidermis. The winner is now on his way to National Harbor for the National Spelling Bee during Memorial Day week.
The agency is thankful for the other participants who competed for the title. Two of the judges were past winners of the Bee. BBBS of Danville Area thanks the host, pronouncer, and other judge who were from the Averett University family. For more information about the Bee and BBBS of Danville Area, call 434-773-8394.